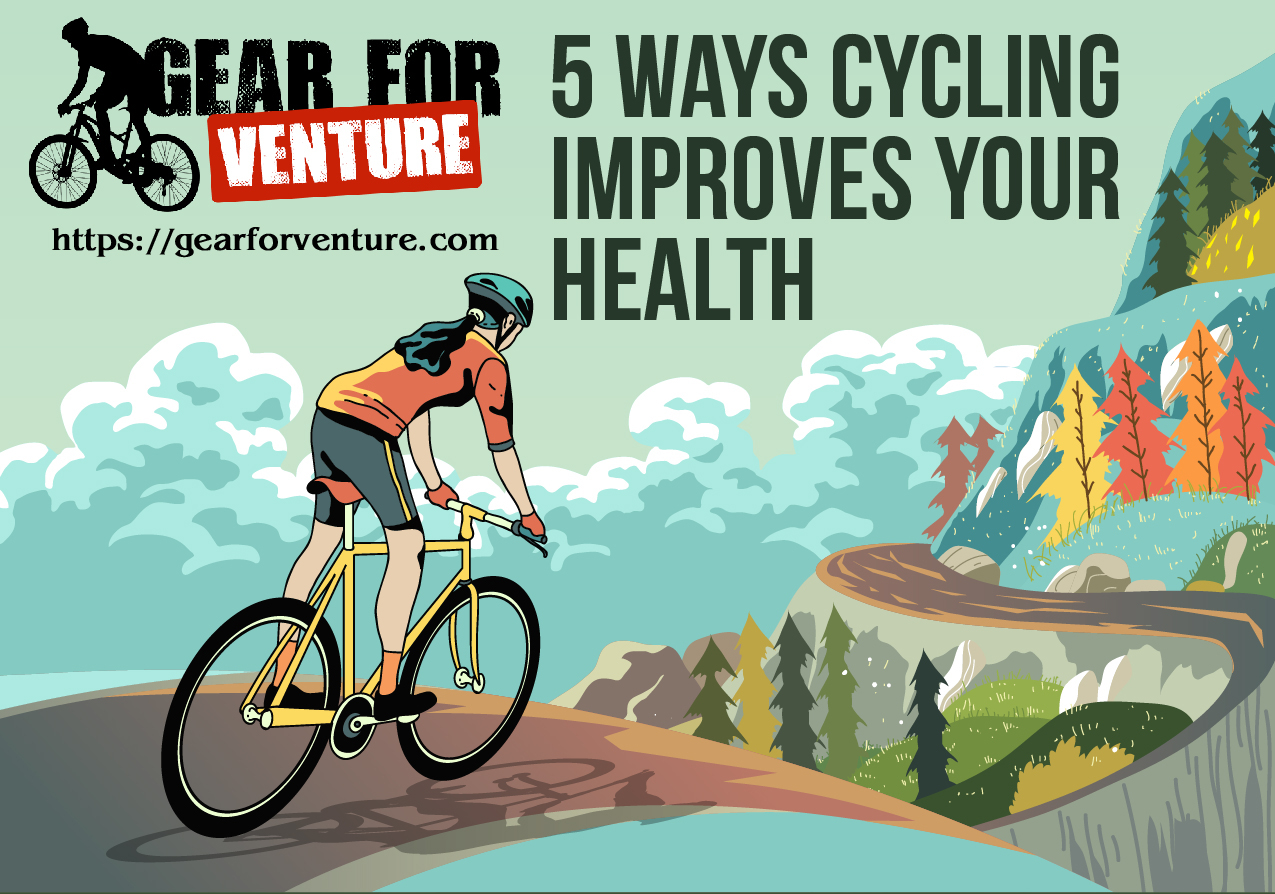 We all know that cycling is great for health. Riding a bike has been one of the biggest ways for people to get in shape and stay active. It can be as effective as many other cardio activities as well.
However, cycling isn't just great for your physical health either. Studies have shown that those who cycle on a regular basis have a stronger mental capacity as well. It seems, just from a quick glimpse, that cycling is beneficial all around.
See this infographic we've put together to learn about 5 ways in which cycling improves your health!
(click on the image to see a larger version)
5 Ways Cycling Improves Your Health
Improves the Joints
Riding a bike
is great for your joints. It might not seem like it would be an idea at first, but actually, it can be extremely beneficial for your joints when done on a regular basis. Biking keeps your joints moving in a fluid motion, but it doesn't put unnecessary stress on those joints. Knees and hips are especially influenced by cycling on a regular basis, though ankles also benefit from the pedaling movements. Those who ride their bike at least a few times a week might feel the strength in their otherwise weak joints. Because the constant motion keeps the joints moving, it helps build up strength in those areas.
Diminishes Stress
When it comes to mental help from cycling, the lowering of stress is one of the biggest factors. It's no secret that exercising at least a few times a week can help reduce stress, and cycling is no exception. As it boosts your body's functions, it also helps combat stress. Cycling has also been used by many as a way to take a break from a stressful situation. It gives people a chance to cool off, think, and relax while also helping improve their mental functions.
Improves Posture
Believe it or not, cycling is great for your posture. When riding a bike, your body tends to sit up straight with your back straight and shoulders back. After doing this sat sitting position for quite some time, your body retains that same posture when you sit down. Cycling also helps strengthen your back, which helps improve your posture over time as well.
Aids in Weight Loss
Working just like any other cardio workout, cycling helps you when you are trying to lose weight. The constant motion of the body and the movement helps you boost your metabolism, which in turn helps you lose weight. If you are trying to get more active for weight loss, then you can begin a cycling routine to help you boost your muscle growth and your metabolism.
Boosts Mood
Cycling not only helps your mental health by reducing stress, but it provides an overall mood booster for you! Just like working out helps improve those feel-good hormones in your body, cycling also boost these hormones to help improve your mood. Just a few minutes of cycling can help improve your mood and turn that frown upside down. In fact, just like many people choose to cycle to help reduce stress, some people cycle to help them improve their mood.
Conclusion
Cycling is great for a variety of things in the body. It can improve your body both mentally and physically, just after a few minutes of cycling a few times a week. It's no wonder that many people choose to grab their bikes and hit the trails!