Introduction- Best Bike Helmet for Sun Protection
When riding, cyclists must always protect their head with a helmet. While there aren't many accidents caused by cycling, they do happen, which is why individuals should always be prepared.
A helmet significantly reduces your risk of head injuries. But did you also know that a helmet can also protect you from the sun? While this feature is mostly overlooked, you don't want to be a victim of sunburns and other sun-related conditions while you have the ability to prevent them.
So, what are the best bike helmets for sun protection? The truth is there are many of them, which is why you need to know exactly what you are looking for to get the best fit.
In this post, we've simplified things for you and have come up with a list of the top bike helmets to protect you from the sun.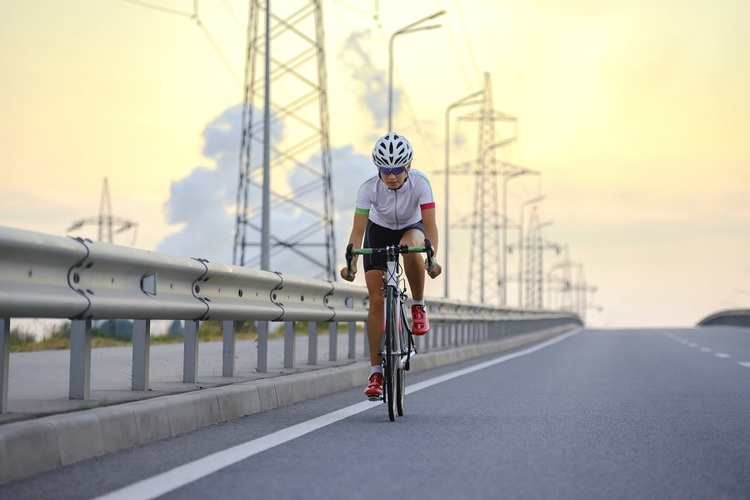 Why Should You Protect Yourself When Riding in the Sun?
In the right amounts, sun exposure is beneficial to all of us.
Remember that our bodies make vitamin D when we're exposed to the sun, which helps in calcium absorption and makes for strong and healthy bones. But we only need a little exposure to the sun to get a sufficient amount of vitamin D.
When we are over-exposed to the sun's UV rays, not only does it damage our skin, but also lowers our immunity.
Solar UVA rays can cause wrinkles, aging, and accelerate skin cancer. Another form, UVB rays, can cause sunburns, eye cataracts, and damage your immune system.
That is why everyone, including cyclists, needs to protect themselves from these rays. Applying sunscreen is one way that bikers can protect themselves from the sun, but many cyclists overlook helmets that can also offer protection.
Active cycling requires spending time outdoors, and there's nothing better than a ride in sunny weather. One way you can protect yourself is by investing in a helmet that has sun protection features.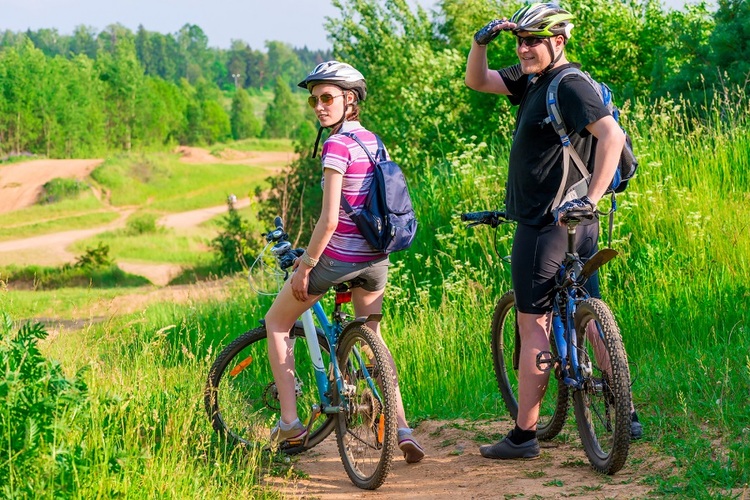 Bike Helmet Features Needed for Effective Sun Protection
A good helmet should come with a sun visor. Traditionally, bike helmets included a short duckbill sun visor that one could strap on or off their helmet. However, nowadays, many manufacturers don't include this option.
A sun visor will protect your eyes and face from the sun. So look for a helmet with this feature, preferably one that offers UV400 protection level or higher, as this will block out the UV rays from the sun.
Additionally, some helmets have a reflective shield that is tinted to block the sun. Some individuals prefer photo chromatic shields that adjust their tint level based on the exterior light – only those are more costly.
Top Bike Helmets for Sun Protection
1. VICTGOAL Bike Helmet with Rear Light
Starting our list is a unisex helmet from VICTGOAL. Many people love its sturdy build, which gives it a longer life span. This lightweight model only weighs 9.6oz (272g). If you're looking for safety, you should know that this helmet is made of polycarbonate and an EPS foam liner. As such, you'll have enough protection in case of an accident.
Additionally, it comes with a magnetic UV400 sun visor that protects you from the harsh rays of the sun while still providing clear vision. Therefore, you can ride your bike even in dusty or windy conditions.
The VICTGOAL also includes magnetic goggles that will further protect you from wind, sand, and UV light. The helmet even offers an LED backlight to help other drivers and road users recognize you in poor light conditions.
Pros
USB Rechargeable
All-around clear vision with goggles and visor
Safe rides at night as it features LED light
Cons
Limited sizes
Not scratch-resistant
2. OnBros Mountain Bike Helmet for Adults
Protection is one of the reasons we've included this OnBros helmet. Like the previous helmet, the OnBros has an EPS foam lining that enables it to absorb the impact while reducing your chances of head injury.
Additionally, it comes with a sun visor to protect you from UV rays. If you love mountain biking, you'll find this reinforced visor truly essential. You can easily reposition it to allow a full view while keeping you safe.
Plus, it has ventilation that allows airflow – keeping you cool as you ride. Ventilation is provided through 18 large vents, allowing the flow of air as you ride.
You'll also love the OnBros adjustment system as it includes an easy-to-adjust dial knob to get that perfect fit. It is a lightweight model, only weighing 11oz (320g).
Pros
Affordable price
Fits all head sizes due to its adjustable system
Comes in various colors
Cons
Some users claim the fit is too tight on the side
3. Giro Cormick MIPS Helmet
If you usually ride on car-heavy roads, making yourself visible is crucial. The high visibility yellow in this Cormick helmet is one reason to buy it.
The other reason is that this Cormick MIPS helmet from Giro features a highly breathable design with full head coverage. Its durable in-mold construction and lightweight design also supports daily use.
While this model is slightly pricey, we think it provides good value. Users love the Roc Loc Sport Fit system, which allows them to fine-tune the fit simply and easily. Whether you're commuting or mountain biking, this helmet will keep you protected without sacrificing your comfort.
Last but not least, it also offers sun protection with an attachable visor, making it a good all-round option.
Pros
Great value for money
Offers comfortable fit
High quality
Cons
Limited color choices
Some users find the design unappealing
4. EASTINEAR Adult Bike Helmet
You need an ultra-light helmet if you often cycle long distances. This model from EASTINEAR weighs only 9.5oz (268g) and has won the confidence of many. The inside is made with an EPS lightweight foam that helps absorb impact during a collision and provides consistent protection.
The helmet comes with a sun visor to protect one from rain and harsh UV rays. It also offers enough ventilation to allow the flow of cool air around your head.
Moreover, the EASTINEAR has a dial knob, which helps you adjust the fitting. We also liked the LED light included, which is great for night cycling visibility. Our main gripe is that it was quite cumbersome to replace the battery (as at the time of writing). Also take note that it's meant to fit head sizes of 22.8-24.4 inches (57-61cm).
Pros
The fitting can be adjusted
Material is durable
Comfortable and lightweight helmet
Cons
Limited head size options
Replacing the battery isn't a straightforward process
5. FROFILE Adult Bike Helmet
This outstanding unisex helmet from FROFILE completes our list of the best helmets. At just 8.11oz (230g), it is really lightweight and won't burden your head when riding.
The one thing that sets it apart from the rest is its design- it is shaped to look like a baseball cap! While it looks simple on the outside, it also comes with EPS foam and a hard shell.
The manufacturer claims that this helmet has been designed for multiple uses – bikers can use it for commuting, camping, skiing, and touring. Additionally, the helmet comes with a leather brim that offers protection from the sun and rain.
Our only issue with this helmet is its limited sizing- it is only designed for head circumferences of 21.5-23.5 inches (55-60cm).
Pros
Affordable price
High quality
Unisex
Unique design
Cons
Conclusion
When you are cycling outdoors, protecting yourself from the sun should be a priority. We've mentioned the dangers of heavy sun exposure. Therefore, investing in a great bike helmet for sun protection will improve your riding experience.
If you are confused about what helmet to buy, any of the models above should do the job. They are all durable and high quality.
We consider theVICTGOAL Bike Helmet as the best choice because it offers all-around protection with great accessories like goggles and a sun visor.
However, for those on a budget, the FROFILE Adult Bike Helmet is another decent choice.