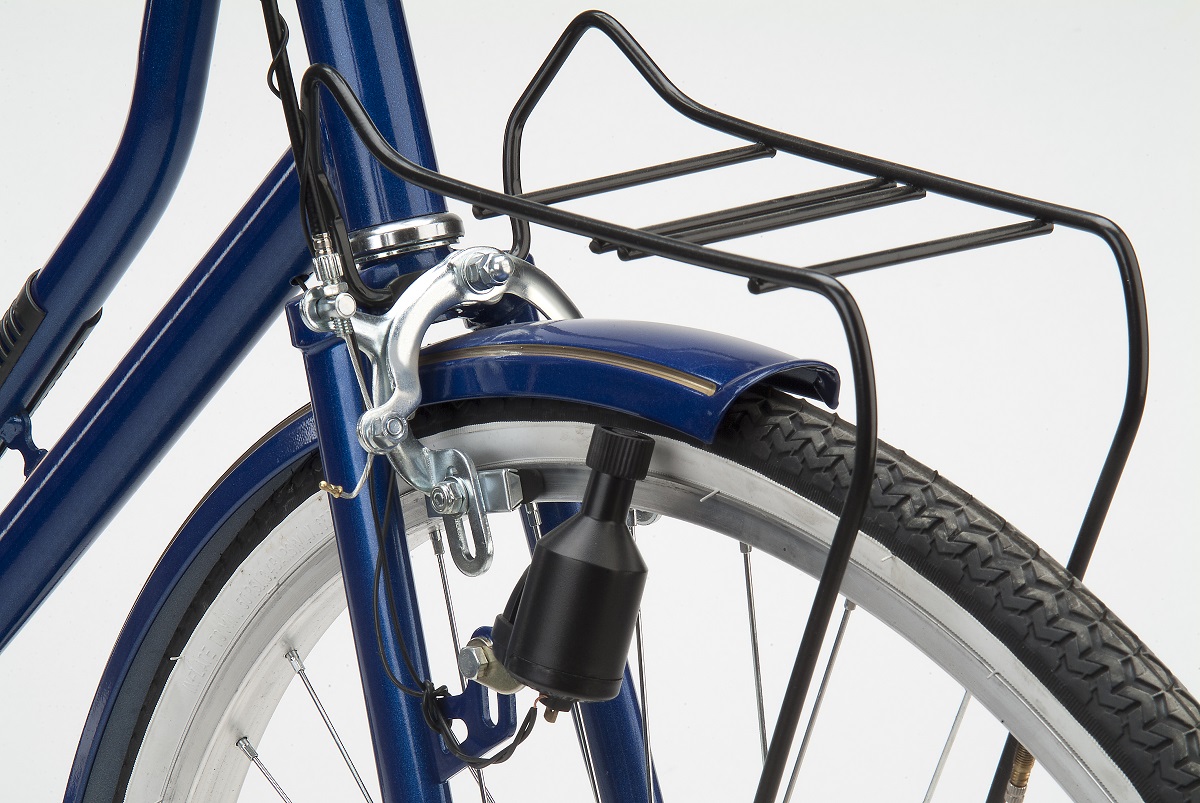 What is a Rear Bike Rack?
A bike rack is a unique feature of a bike that you can attach in order to carry loads. A bike rack can be in front or at the rear of your bike. Most bikers set their bike rack at the rear, and it is essential for traveling, running, and carrying other accessories.
How to Attach Bags to a Bike Rack?
In good weather, you can strap items directly to your rack without using a cover. But during bad weather or whenever you want to carry loose items, it may be a better idea to attach rack trunk bags
or
panniers to your rear rack
. These containers should come with slots for inserting straps.
How to Use a Rear Bike Rack
Most bikes do not come with the rear bike rack, and you will need to attach them manually. Using a bike rack gives bikes additional uses. Some of the ways to use the rear bike rack are listed below.
Carrying Backpacks
Riding a bike with backpacks can be quite tricky because you can easily lose balance, and it can also cause harm to your spinal cord. You can use your rear bike rack to carry bags, and you can use a belt to attach it safely to the rack. One of the most convenient and easiest ways to secure your bags on a rear bike rack is by using the tie-down straps.
Tour with Your Pets
If you have pets (especially dogs), you can tour around with your dog on the bike rack. You can install a rear bike rack basket over the rear wheel. You can put your puppy there and travel around!
Use It for Baby Seats
You can install a baby seat over the rear bike rack to carry your baby. Although this is relatively safe, you still need to be very careful when riding on the road. It's best to go riding with your partner or a companion, so that he/ she can keep a lookout for your baby.
As a Food Carrier
You can attach a bike rack bag to carry foodstuff. If you are going on a long trip, this will come in handy.

Bike Racks to Strap Backpacks
The main benefit of using a bike rack instead of a strapped backpack is that it is far more comfortable, it has a larger capacity, easy to waterproof, and you do not have to worry about sweaty backs.
A backpack is an easy way to carry light stuff that you do not want to leave on the bike. It is ideal if you are only doing a short mountain biking trip, and perhaps staying overnight in a populated town. For longer trips, you can use a bike rack to carry heavy items while riding. This means you do not have to worry about getting a backache while riding.
Installing A Rear Bike Rack
Preassemble your rack and make sure the struts that attach the rack to the top part of your bike are already in place.
If you have bolts on the top of your frame, remove them with Allen key before you install the rack
Install the rack on the rear dropout of your bike
Loosely tighten the bolt into the dropout with your Allen key and make sure your rack can still be positioned loosely.
Make sure your bike is leveled and bend the struts so that they line up with the hole on the top of the frame.
Loosely tighten the bolts with an Allen key to the top of the frame.
Once everything is positioned correctly, tighten down all the bolts.
Here is a video on how to install a cargo rack on your mountain bike (credits to velotique):
Conclusion
Bike racks serve a useful function whenever you have to go on a long mountain biking trip. Instead of carrying your heavy backpack on the shoulders, you could strap your bag to the bike rack.