Introduction
There are numerous reasons that you may decide to change your bike's wheel. You may want to change the wheel size on your bike because of your weight, road or trail conditions, how much braking you do, and lots more.
However, there are numerous bicycle wheel sizes out there, and you may be wondering if you can change your bike wheel size.
Can You Put Smaller Wheels On A Bike?
This depends mainly on your bike's frame and brakes. Furthermore, the original wheel size of your bike will also help to determine if you can find a suitable smaller wheel size. You will also need to consider the geometry and size of your bike's frame when changing your bike wheel.
You can put smaller wheels on your bike if it has disc brakes that will work. However, you will need to combine this with shorter cranks like 150mm (if you have short legs), and you cannot move down too much.
Note: you can change 700c to 650b and 650b to 26", but changing 700c to 26" can be too much.
Here is a video showing how you how to choose between 23mm, 25mm and 28mm bike tires (Credit to JoeCycle):

Drawbacks with Putting A Smaller Wheel
You are going to encounter some drawbacks if you put smaller wheels to a bike frame meant for a certain rim size. Some of them are stated below.
If your bike has rim brakes like cantilever brakes, caliper brakes, or V-brakes, the brake pads will not align with the rims anymore and will be touching the tire instead. This will make your brakes unusable. However, you will not have any problem if your bike has a drum or disk brake.
The bottom bracket of your bike will be closer to the ground and makes the pedals run close to the ground at the bottom of the crank stroke. This means you will not be able to pedal when leaning in a corner, making biking difficult and even dangerous.
Putting on a smaller wheel will alter the steering geometry. This is usually not a problem because the bike's steering will become more lively and less stable, but the steering geometry needs to be accounted for.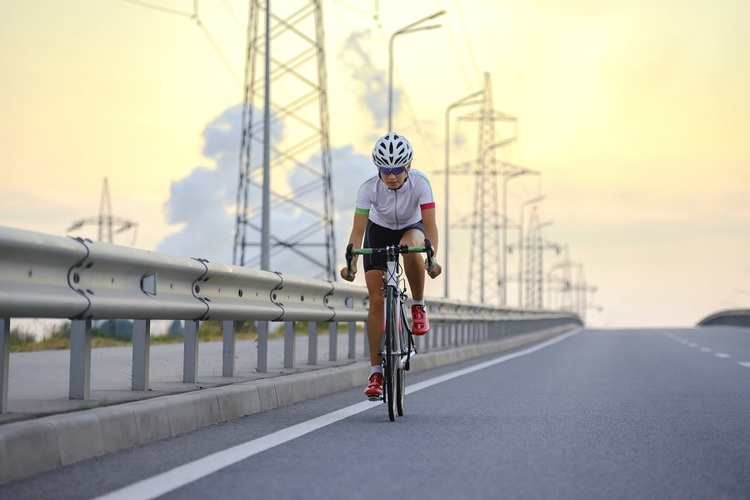 Can You Put A 25c Tire On A 23c Rim?
Yes, this is because there is just a small difference between a 25c tire and a 23c rim is just 2mm. Moreover, 25c tires are usually fine on most frames.
Furthermore, using a tube that is too small for your tire is better than using a rim that is too large. This is because tubes that are too big may not expand to a uniform circular cross-section, and this can lead to creases that may create lumpiness.
Sources and Useful Reading:
https://www.montaguebikes.com/folding-bikes-blog/2019/06/bicycle-wheel-sizes-explained/