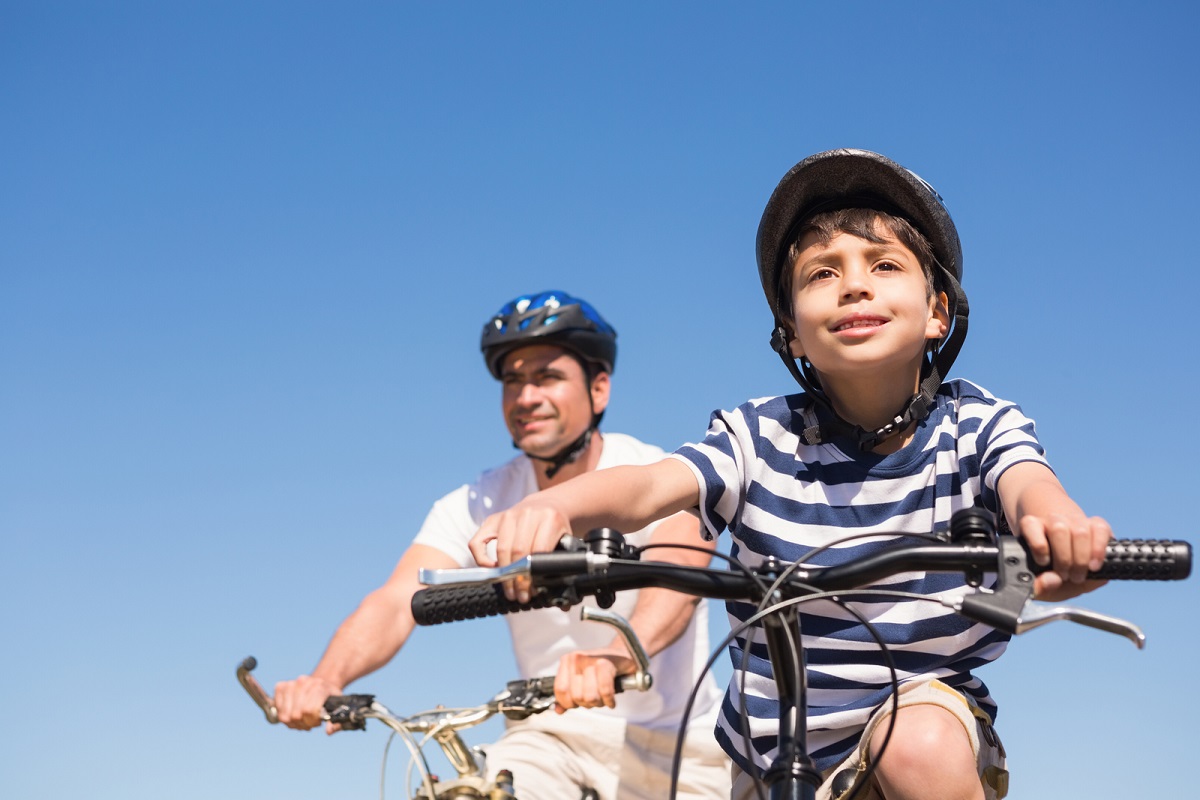 As bikers, we know riding a bike is not just getting on, pedaling, and getting to the desired location. It's far more than that. We have it in our blood, in our DNA.
And as proof of this, we'd love our young ones to follow our steps. But, in order to achieve this, we must be there for them and make as many adaptations to their rides as needed.
Handlebar height is a must when it comes to this. But, how can we raise handlebars on a child's bike? Which height is the correct one for them? Ride along through this article to find out more about this.
What Is the Correct Handlebar Height on a Child's Bike?
As we adjust the handlebar height, we seek two goals: comfort and posture. With regards to the first one, it is of high importance that they feel comfortable when riding, so cycling becomes an enjoyable activity.
As for the latter, the same principle is taken into account. A bad posture may bring consequences over time, particularly in the back and arms, wrists, and other connected parts of the body.
For recreational purposes, the top of the handlebar is recommended to be at the same height as the mid-point of the saddle. If not comfortable enough, it can even be lowered a few centimeters. So, in order to get the right handlebar height, the saddle should be properly set beforehand.
How to Raise the Handlebars on a Child's Bike
Depending on the type of bike—and handlebar—tools and methods to raise the handlebar may vary. However, the most common method requires an Allen key and a wrench to keep the nut locked. If you need to buy any, make sure the size is correct, as it must fit right into the hexagonal socket in order to work properly.
Loosen the bolt using the Allen key. If necessary, use the wrench to keep it locked, thus making it easier for you. Remember not to unscrew it completely. Not just because it isn't necessary, but also because it may be more difficult to adjust it once again when the process is finished.
Pull the handlebar upwards to the desired height. Bear in mind that you'll need to align the handlebar with the front wheel since it may have gone sideways in the process. Check this video on how to raise a handlebar on a child's bike (credits to Zim Kids' Bikes):

How to Raise a Handlebar with a Threadless Headset Stem
A threadless headset stem handlebar does not allow many variations since there is no extra slack beyond what you see. Nevertheless, it is possible to raise or lower the handlebar within its capacity.
In order to do so, you'll need to unscrew the stem cap and handlebar and add or remove the spacers. These are solid rings that prevent the handlebar from going lower than what's desired. If you run out of spacers, you can always purchase more.
Credit and useful reference: https://www.bikejar.com/how-to-raise-the-handlebars-on-a-childs-bike/