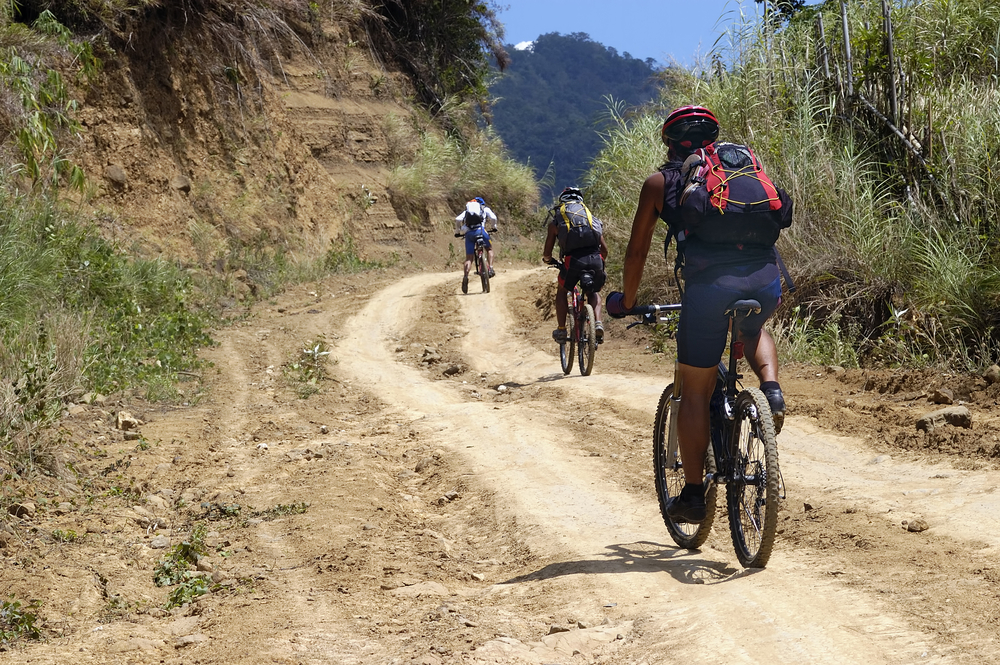 Few things compare to taking your bike out for a ride through the wilderness, by the ocean or along a short- or long-distance trail. That feeling of being in nature is special. Additionally, some who do value that core essence of this sport also want to push themselves as close to their potential as possible, to see how fast they can go. Competing with others is a natural progression in this sport- competitive atmospheres tend to push us to raise our standards and get better each time!
Cross country (XC) mountain bike racing combines the best of cross-country biking with race competitions. When taking part in such a race, you would get to enjoy being in nature while racing others in a competitive setting. Being in the mountains also brings added challenges, especially related to terrain and altitude. One key aspect of improving your peak performance is climbing. With that, here are some tips on refining your mountain bike climbing techniques!
XC Mountain Bike and Equipment
This is a sport in which equipment plays a pivotal role. It's not as important as your body, but it should be next on your list of priorities. Seek out a bike that has been built for climbing and quick handling as these will help you overcome the terrain while pushing yourself as hard as possible.
Some bikes offer better front suspension forks, which provide you with a smoother ride, allowing you to spend more time focusing on pushing and less on navigating. Also, make sure that your chosen bike has gears that are rugged enough for the terrain. Helmets and goggles also keep dirt from getting into your eyes as well as keep small and large rocks from deflecting onto your face.
Push Hard
You want to push hard on the uphill. It should be steady but hard. Apply power to your pedals in an efficient, smooth and steady manner. One of the biggest differences between this type of XC riding and non-mountain varieties are the extreme elevation changes. On more level ground, you'll want to engage in an even push throughout your ride. That's not true in the mountains. You're going to need to adapt on the fly more often.
Although technique will come into greater play on any downhill, physical strength won't be as big of a factor then, so make sure to get the most out of your physical abilities when they're most needed.
Be Balanced
Ensure that you keep your body weight roughly even with about half of it pushing towards your front wheel and the other half balancing you and focused on the back wheel. Doing so will help you keep control of your bike and get the most speed possible during your ride. Also, when away from the racing environment, work on getting in and out of your seat at the best times for each, determining which situations you need to be in both positions as well as in-between them.
Note that if your ride turns out to be an especially slippery one, you should spend most of your time seated or nearly seated to help improve the traction that your wheels have with the ground.
Avoid Changing Gears
You want to ensure that you're changing gears as few times as possible while you're climbing. The goal is to choose a gear that you can maintain and push through, one that challenges you but doesn't overwhelm you. This way, the pedal action of your ride will be smooth throughout. Of course, consider using a different gear-related strategy depending on the exact terrain of the path, and do change gears if you miscalculated and later realize that you need to be in a different one for the current stretch of trail.
Be Flexible
One of the most important things to keep in mind is that several of the technical aspects of this sport are very individual to each rider. What somebody else might do during a stretch on the mountain might not be your best option. In other words, focus more on what works best for you and less on what works for your competitors. Of course, do consider what is working for others and learn other strategies; just don't take them as a hard-and-fast rule.
Summary
Cross country mountain biking is an incredible sport, and competitors get to experience so many benefits. Taking advantage of these XC mountain bike climbing techniques will help you get the most out of your time spent on the beautiful trails in the mountains.