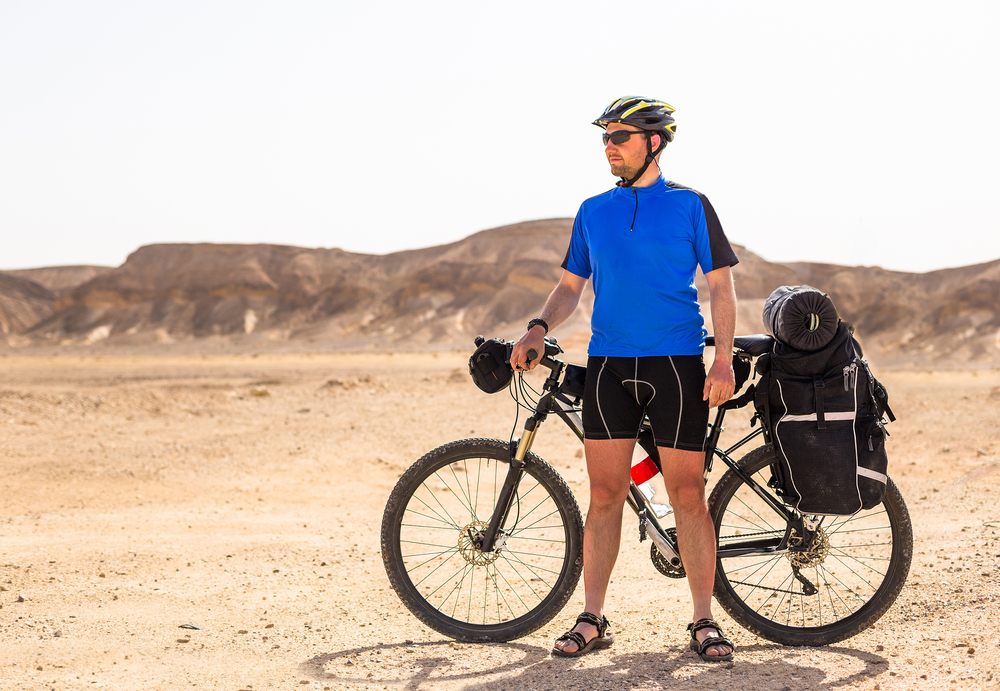 It is alright to have a small budget while stepping up your gear game. However, one thing you absolutely cannot compromise is the quality of the product as it might act as a thin line between a matter of life and death at times. Keeping this fact in mind, Bormart has brought forth a cycling bike helmet with fantastic design and excellent quality. You can still get your hands on it even if you can spare only a small amount!
The Bormart Cycling Bike Helmet is best known for its great quality at a relatively reasonable price, which has made it popular among bicyclists worldwide. If you are not up for spending big bucks, this maybe your next go-to helmet as the helmet offers pretty much everything you may notice in a costlier one.
Features
High Quality in a Cheap Price: What distinguishes Bormart from other helmets is undoubtedly its surprising quality that it is offering in a low-price range. Built with durable and sturdy materials like PVC and PC, the outer shell of the helmet already promises you a good resistance against heavy impact in case of a collision. Moreover, the inside of the helmet is generously packed with EPS foam material to provide comfort during casual ridings and to serve as additional safety measurement.
Colorful and Vibrant Exterior: Bormart offers 10 assorted color range for this cycling helmet and its vibrant color scheme is sure to remind you of its unisex layout. Remaining true to the bright color theme, Bormart expands the colors on the head gear in such a way that you will definitively stand out from the crowd. Additionally, the colors have a reflective aura which will ensure your visibility to the passersby even at night. The colors range from all-time favorite classic black to more modern and interesting color combos and depending on your style and personality, you can always choose their other varieties, such as, black and blue, black and green, black and pink, black and red, black and white, black and yellow, blue and white, orange and white, red and white, plain white etc. With so many options to choose from, you can never go wrong while choosing a helmet regardless of the user's age, gender and taste.
Sturdy and Lightweight: As mentioned above, the helmet has a solidly-built structure that keeps it firm and intact during a crash. In addition to that, the Bormart Cycling Helmet is noticeably lightweight, weighing just about 225gm. Because of this advantage, Bormart is also sought by many parents for their young children who are interested in cycling.
Classic and Compact Design: If you are a fan of classic bicycling helmets, Bormart will not disappoint you as it gives a retro vibe with a modern twist. The colorful patterns are organized on the exterior in a crisscrossed manner which is more emphasized in the multi color combos. Another great thing about this helmet is that you can always customize it by adding other equipment or extra features without hampering the quality. Moreover, the Bormart offers lining pads which are not only removable, but also provide you with additional comfort during multiple rides as they absorb sweat pretty quickly. In case of hygiene issues, you can always wash it and place back for the next trip.
Adjustable Fitting for All Head Shapes and Sizes: Bormart has an excellent fitting system which comes in handy regardless of the users' head shapes and sizes.  Its basic head circumference is 55-60 cm / 21.67 – 23.64 inches, making it suitable for both young and adult users. An additional feature of this helmet is an easy to use dial system which makes it comfortable and well-fitted to different head shapes. Because of the EPS lining inside, the helmet does not only sit comfortably on the user's head, but also makes room for wider or larger head. There are also well-assorted colorful side straps which can be adjusted according to the user's needs and be buckled and unbuckled easily.  In addition to the straps, there is also a knob in the back of the head for further secured locking.
Well-Ventilated System: Similar to the design that many other popular bicycling helmet manufacturers are opting for, Bormart also features a honeycomb style ventilation system that includes a wide array of ventilation holes all over the helmet. It has 18 holes in total, placed intricately so that you can always receive proper air passing during rides. The clever design of the vent placement also helps its user during a collision as the impact stretches directly over the high areas surrounding the vents without reaching the base surface.
High Impact Resistance: Since one of the main reasons for getting a helmet is ensuring protection for your head during rides, you want to make sure the helmet you are opting for offers you the extra security you need. Bormart cycling helmet is a highly-rated product for the very same quality and effectiveness. Its sturdy base is designed for decreasing the impact forces without causing serious harm to the user. Even though the helmet was initially designed for mountain riding, many people have used it for casual riding and BMX riding, but still gave satisfactory feedback about the product.
Adjustable and Detachable Visor: Although visors are not always common in bicycle helmets, Bormart surpasses your expectation level at this point and offers you an adjustable and removable visor for additional protection against heavy impact. However, the visor is not attached with the helmet and sent separately with the delivery package. It is not highly necessary to add it to the helmet; however, you can always experiment with the looks and check how it works for you. For users who wears glasses, this visor can come as a blessing as you can easily remain behind the visor at times of heavy raining without compromising your visual ability. Moreover, the visor can also be used on a hot weather to protect the eyes from the sun.
Overview
As mentioned above, Bormart cycling helmet has a well-balanced combination of high quality in a user-friendly budget. To help you further in summing up the key elements, we have gathered some of the chief aspects of this helmet that you may consider while placing order.
Pros
Very affordable.
Extremely lightweight.
Comfortable to wear.
Durable and sturdy.
Excellent quality with great effectiveness.
Can sustain heavy external damage.
Well-fitting and adjustment system.
Aerodynamic ventilation design.
Adjustable and removable visor.
Washable and removable lining pads.
Easily customizable according to the user's need.
Cons
!  Not available in every country.
!  Visor often poorly attached.
!  Yellow color a bit paler than the given picture.
Conclusion
The Bormart Cycling Bike Helmet is indeed a praiseworthy helmet when you consider all the notable features you are receiving at such an affordable price. Its high effectiveness along with its low-key maintenance makes it one of the best helmets out there within this price range and therefore grants you a win-win situation. Whether you want to buy it for your own use or as a gift for a special one, you can easily rely on this helmet as a long-term companion during rides.