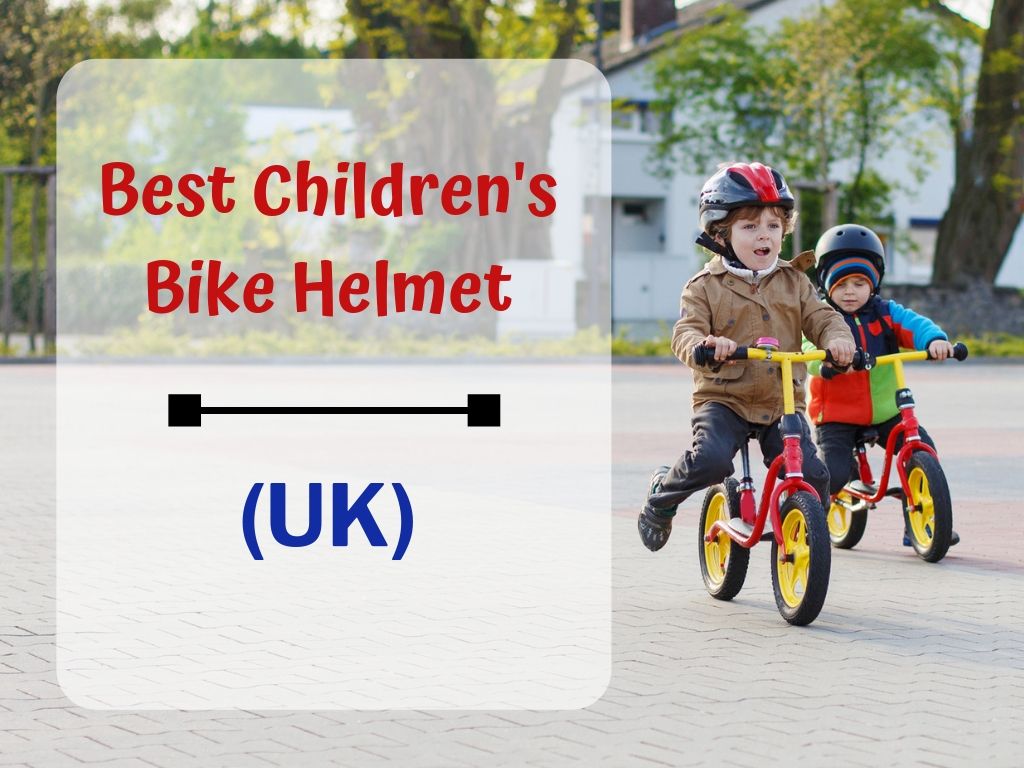 The best children's bike helmets provide all-rounded safety and protection. These two characteristics must always be considered when your child, no matter how old he or she is, is using his or her bike. Helmets must be worn outdoors, even in suburban or residential areas. In addition to general safety concerns, children love to perform stunts and race each other. We know that it is not always easy to watch what your kids do when they are out and about, so why not try to prevent serious head injuries, by getting them to wear their own helmet? In the past, many helmets were generic and designed to be one-size-fits-all. However, helmet manufacturers have now realised that children need lots of motivation to wear their own helmets. These helmets have been designed to appeal to most kids, while providing an excellent fit and protection for the young ones! And best of all, they are available for purchase in the UK (as opposed to just North America).
Comparison Table
Product Reviews – Best Children's Bike Helmets (UK)
C Originals S380 Cycle Helmet CE
The C Originals S380 Cycle Helmet is a quality helmet that boasts of safety certifications and EPS In-mould technology. Key features of this helmet include its hard polycarbonate material, smooth edges and an adjustable rear dial to provide a closer fit for your kids.
In terms of comfort, the helmet's 14 air vents provide much-needed airiness on a warm day. The chin straps and chin protector provide additional security, while the clip-on visor helps reduce glare during the bright summer days.
We liked the fact that this helmet comes in a choice of 11 bright, cheery colours. This is a great way to encourage your children to wear a helmet, by allowing them to pick out their own favourite colour. The helmet fits head sizes between 55-61cm (21.5-24 inches) and weighs 245 grams (0.5 pounds/ 8.6 ounces). One drawback of this helmet is the padded inserts, which cannot be adjusted much. Having said that, this helmet does its job well and is a value buy.
Raleigh Mystery Pink Flower Girls Cycle Helmet
This Raleigh pink helmet is affordably-priced, and designed to appeal to young girls who love floral designs! It's lightweight at 225 grams (7.9 ounces) and features an LED dial fit system. The helmet is made of hard material with in-mould construction, contains soft webbing and uses side strap adjusters. Some users have complained that the LED light falls out easily and the chin straps are hard to adjust. Its integrated visor may also not be ideal for those who prefer removable ones. However, the Raleigh Mystery Pink Flower helmet comes in two sizes, 48-54cm (19-21 inches) and 52-56cm (20.5-22 inches). This more than makes up for its weaknesses, and allows kids to experience their own cycling adventure with the peace of mind that they are fully protected for the ride.
UVEX Kid 3 Children's Bike Helmet
The UVEX Kid 3 Children's Dirt Bike Helmet comes in a choice of black, neon-yellow, scary pink and blue-orange colours. Black is priced lower than the other colours. The first thing that you will notice is its different shape and design compared to most cycling helmets. This is intentional – the helmet is designed for dirt biking. It features a hard outer-shell and EPS inner shell, designed to protect your child against maximum impact. You would think that the thick material would make it hot, but the manufacturers included ten strategically-placed air vents for cooling effect.
The helmet fits head sizes of 51-55cm (20-21.5 inches), and has an optional 10mm padding to give you a better fit. The inner padding is anti-moisture and anti-allergenic, while fasteners may be removed for washing. We liked that the bottom clip was designed to be user-friendly, and very easy for your child to clip on and clip off in one action. At a weight of just 204 grams (7.2 ounces), this helmet gives good protection despite being light.
Meteor Marven Cycle Helmet for Children (With Detachable Visor)
The Meteor Marven Cycle Helmet comes in an impressive range of 10 appealing, kid-friendly colours. There is also an option of two sizes, S (52-56cm or 20.4-22 inches) and L (58-61cm or 22.8-24 inches). This means that it should fit most children's head sizes. Additionally, the helmet comes with a fit size system, which comprises a multi-stage ring. This allows you to turn a knob and adjust the size quickly.
Constant circulation is ensured by the 23 holes built into this product. Furthermore, the padding and visor are removable, which makes it easy to wash and store away. What we liked about this helmet was the appealing designs, tough EPS material and ventilation. The helmet is clearly designed for road cycling due to its aerodynamic shape.  The inner material is self-absorbent and guarantees comfort for long biking sessions. However, we found the helmet to be slightly heavy at 253-273g (8.9-9.6 ounces). Some users also commented that the visor came off too easily. Regardless, we think this helmet is a good buy for children who cycle on the road regularly.
Giro Children's Tremor Cycling Helmet
We are all familiar with the brand name Giro, which has become famous for producing many popular mountain bike helmets. The Giro Children's Tremor Cycling Helmet is no exception. Developed in one size for head circumferences 50-57 cm (19.7-22.4 inches), the Giro Tremor is a natural hit with kids whose parents already wear other Giro helmet models. The Roc Lock Sport fit system provides for easy adjustments, while the in-mould polycarbonate shell and EPS liner provide excellent protection.
Some users claim that the removable visor breaks off easily. The helmet is also one of the pricier ones in this list, while the weight of 306 grams (10.8 ounces) can be a little heavy. Still, this is a quality helmet which comes in a choice of five attractive colours. We think that your child will enjoy wearing this helmet, especially in the bright green or matte bright pink colours.
Conclusion
To conclude, the helmets we reviewed were all designed to provide maximum comfort and protection for children when riding their bikes outdoors. The main differences were in the colours and whether the visor and other fittings could be detached. We found the C Originals S380 Cycle Helmet to be the best choice overall, due to its high-quality shell material, adjustable dial, clip-on visor and cheery designs. Those with budget concerns could consider getting the Meteor Marven Cycle Helmet instead, as we found it to be another competent all-rounded children's bike helmet.